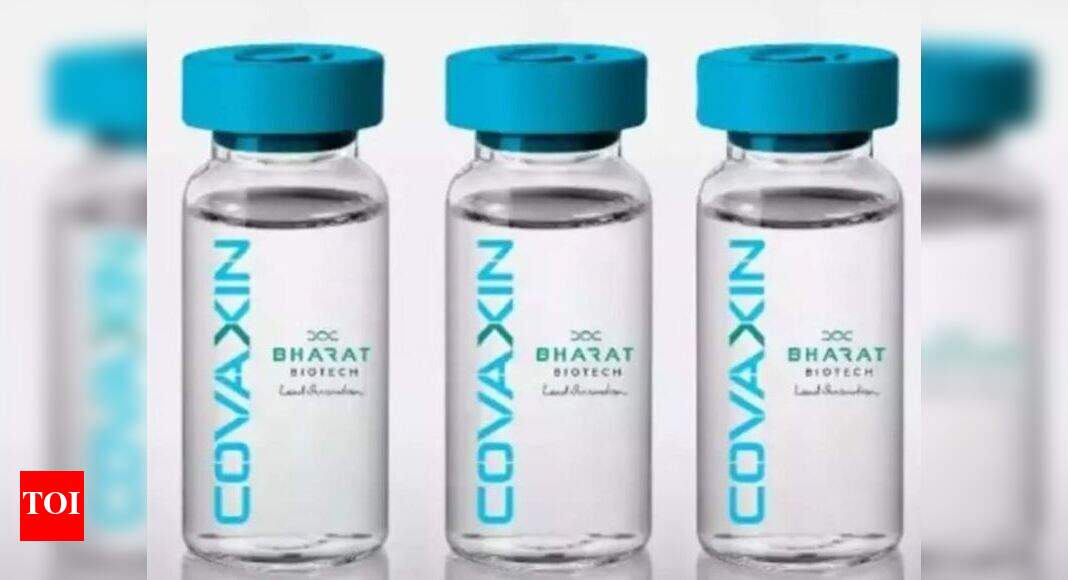 NEW DELHI: Even as a controversy rages over the safety of India's first indigenous Covid-19 vaccine Covaxin after it was granted Emergency Use Authorisation (EUA) even as Phase III efficacy trials are underway, renowned medical journal Lancet said the vaccine, codenamed BBV152, led to tolerable safety outcomes and enhanced immune responses.
Lancet, which has published the Phase 1 results of Covaxin in its latest edition, said the vaccine was well tolerated in all dose groups with no vaccine-related serious adverse events and both humoral and cell-mediated responses were observed in the recipients of the Algel-IMDG-based vaccines.
It said the sole serious adverse event reported was not causally associated with the vaccine.
The research paper said the most common adverse event was pain at the injection site, followed by headache, fatigue and fever. "The overall incidence of solicited local and systemic adverse events in this study was 14-21% in all vaccine-treated groups, which is noticeably lower than the rates for other SARS-CoV-2 vaccine platform candidates."
"As many as 44 unsolicited adverse events were reported by 24 (6%) of 375 participants… All adverse events were mild or moderate and were more frequent after the first dose than the second. No significant differences were observed between the vaccinated and control groups."
Between July 13 and 30, 2020, 897 individuals aged between 18 and 55 years were screened and 375 were enrolled for the Phase 1 human trials of Covaxin. Among the enrolled participants, 100 each were randomly assigned to the three vaccine groups, and 75 were randomly assigned to the control group (Algel only).
Covaxin is a whole-virion inactivated Covid-19 vaccine that has been developed with Bharat Biotech along with Indian Council of Medical Research-National Institute of Virology at Pune (ICMR-NIV).