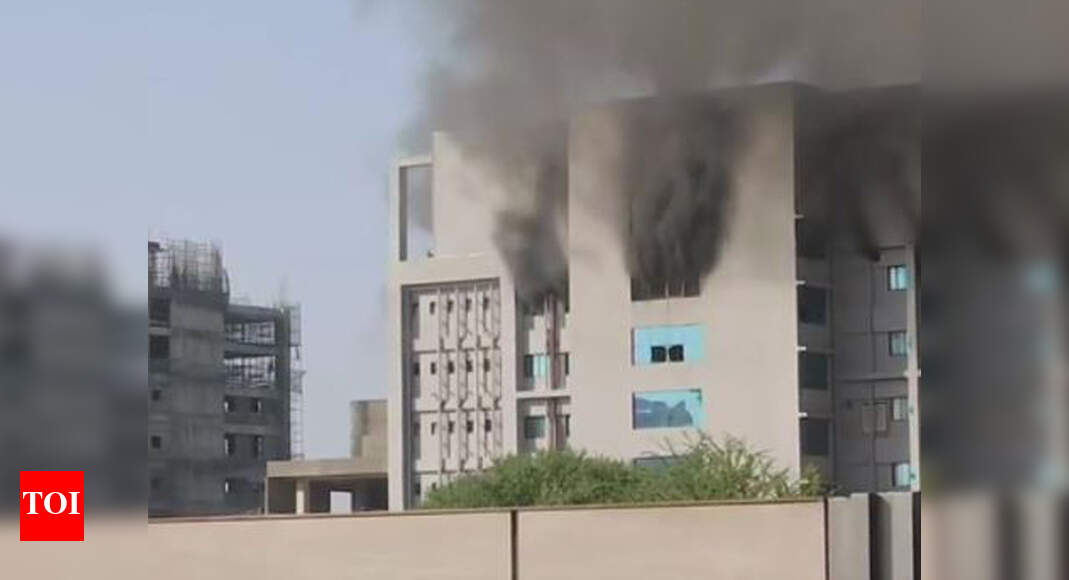 PUNE: A major fire broke out at the Serum Institute of India's (SII) vaccine manufacturing plant at Hadapsar in the city on Thursday afternoon.
However, the blaze did not affect the institute's Covid vaccine manufacturing facility, which remains safe.
Adar Poonawalla, the owner and chief executive officer of the SII, confirmed the incident at the vaccine manufacturing plant.
"The Covid vaccine manufacturing unit remained safe and it is the Rotavirus manufacturing facility at the plant which has caught the fire."
Rotaviruses are the most common cause of diarrhoeal disease among infants and young children.
Thank you everyone for your concern and prayers. So far the most important thing is that there have been no lives l… https://t.co/8Fn4d9MdEZ

— Adar Poonawalla (@adarpoonawalla) 1611227084000
"Luckily, the Covid vaccine manufacturing unit remained safe and out of the fire ambit. But still, very sad because the fire will disrupt the rotavirus vaccine supply by about 30% to 40%. Nobody is hurt which is more important," he said.
Poonawala reassured all that "there would be no loss of Covishield production due to the incident."
Maharashtra CM Uddhav Thackeray said the fire is under control. "There have been no casualties so far. The fire had not broken out at the Covid vaccine unit," Thackeray said.
A sizeable number of firefighting vehicles from the Pune fire brigade's Hadapsar fire station rushed to the site for bring the blaze under control. Police and other authorities too reached the spot.