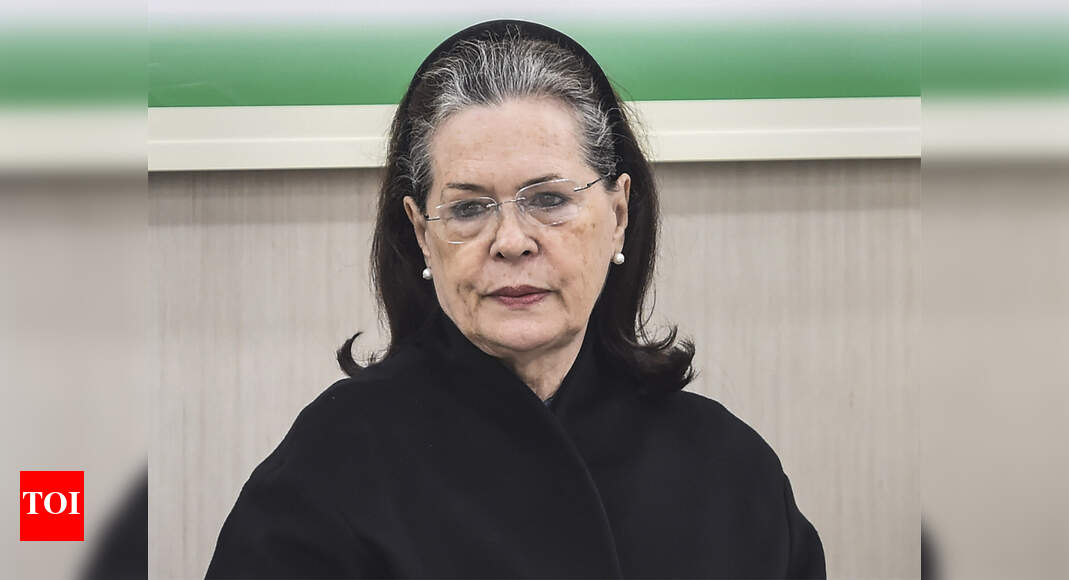 NEW DELHI: Congress president Sonia Gandhi on Friday said that the silence of the government following the purported WhatsApp chats of Republic TV editor-in-chief Arnab Goswami has been deafening.
Addressing the Congress Working Committee meeting, Sonia said the national security has been thoroughly compromised and the recent events have been very distrubing.
"Very recently there have been very disturbing reports on how national security has been so thoroughly compromised. I think just a few days back, Antony-ji had said that leaking of official secrets of military operations is treason. Yet the silence from the Government's side on what has been revealed has been deafening."
"Those who give certificates of patriotism and nationalism to others now stand totally exposed," she said.
The Congress leader also asserted on the need to raise issues other than Budget in the upcoming Parliament session.
"Parliament will reconvene in a week's time. It is the Budget session of course. But there are so many pressing issues of public concern that need to be debated and discussed fully. Whether the government will agree however remains to be seen."
The leaked WhatsApp conversations between Republic TV executive editor Arnab Goswami and former CEO of Broadcast Audience Research Council (BARC) Partho Dasgupta has brought to the fore evidence of alleged collusion to influence TV ratings.
Goswami shared sensitive information with Dasgupta on the government's plans for a retaliatory strike in Balakot in the wake of the February 2019 Pulwama terror attack. The conversation between the two purportedly took place on February 23, 2019 – three days before the airstrikes in Balakot in Pakistan.
The chats are part of the Mumbai police's 3,600-page supplementary chargesheet filed in the TRP manipulation scam.
The purported WhatsApp conversations between the two revealed a blatant misuse of official position by Partho Dasgupta to help his "friend" Arnab Goswami.