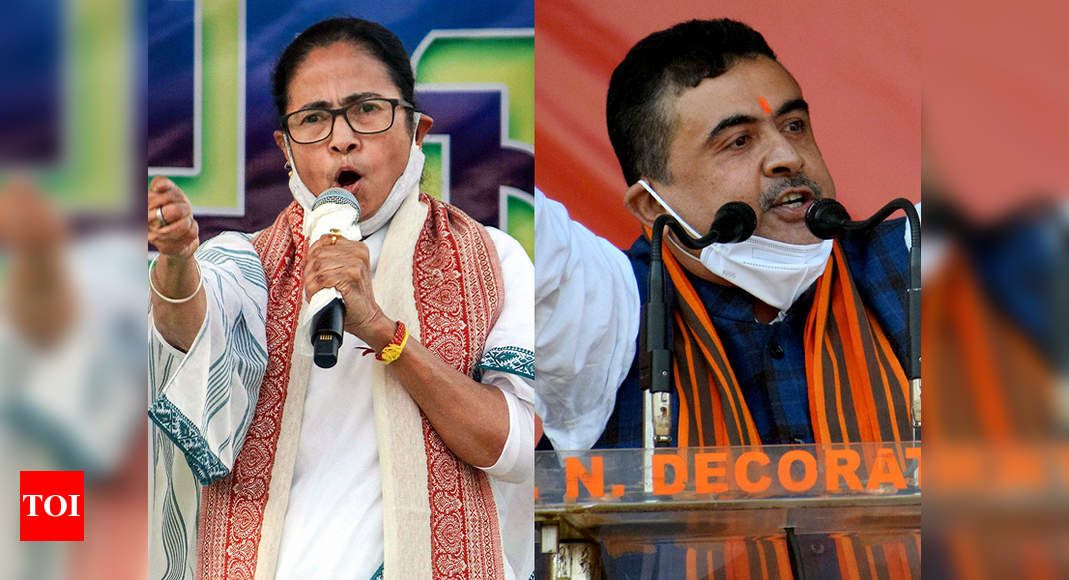 NEW DELHI: A possible contest between West Bengal chief minister and Trinamool Congress (TMC) supremo Mamata Banerjee and her former confidante-turned-rival Suvendu Adhikari in Nandigarm has put the people of the constituency in a grave dilemma.
It has become difficult for the voters to choose between the two popular leaders in the forthcoming state elections.
Suvendu Adhikari was the TMC MLA from Nandigram from 2016 till he resigned on December 16 last year and joined the BJP after he fell apart with Mamata Banerjee. He enjoys considerable sway among the people of Nandigram.
He was the face of the agitation against acquisition of land of the local people by the Left Front government in 2007. While Mamata Banerjee guided the movement, Adhikari was leading from the front, holding protests against the special economic zone (SEZ) where Indonesia's Salim group wanted to set up a chemical hub.
Several people had lost their lives in the clashes between the police and the local people of Nandigram. However, Adhikari became a hero and this agitation helped Mamata acquire power in the 2011 assembly elections.
Last week, Mamata announced that she would contest from Nandigram. Adhikari was quick to react by claiming that he would defeat her former leader by at least half a lakh votes or else he would quit politics.
Though Adhikari has declared his intent, the BJP has not officially announced his candidature from Nandigram. But a possible contest between Mamata and Adhikari has forced the local people to think who would be a better choice.
Two large cut-outs of Mamata Banerjee and Adhikari adorning opposite sides of the street in Tengua bazar of Nandigram sum up the prevailing political mood of the area which is hogging national limelight following the former's announcement of her candidature from Nandigram.