Following the revealations made by Australian opener Cameron Bancroft regarding the Newlands ball-tampering scandal, Cricket Australia has said that it is ready to reopen the case if new evidence emerges.
Cameron Bancroft recently gave an interview to the Daily Guardian where he dropped a bombshell that Australian fast bowlers were aware that the ball was being tempered.
During a recent interview with the Daily Guardian, Cameron Bancroft was asked the same after a bit of hesitation, he said that the awareness among the bowlers is "self-explanatory"
"Yeah, look, all I wanted to do was to be responsible and accountable for my own actions and part. Yeah, obviously what I did benefits bowlers and the awareness around that, probably, is self-explanatory," Bancroft said. "I guess one thing I learnt through the journey and being responsible is that's where the buck stops [with Bancroft himself]. Had I had better awareness I would have made a much better decision." When inquired further, he reiterated: "Uh… yeah, look, I think, yeah, I think it's pretty probably self-explanatory."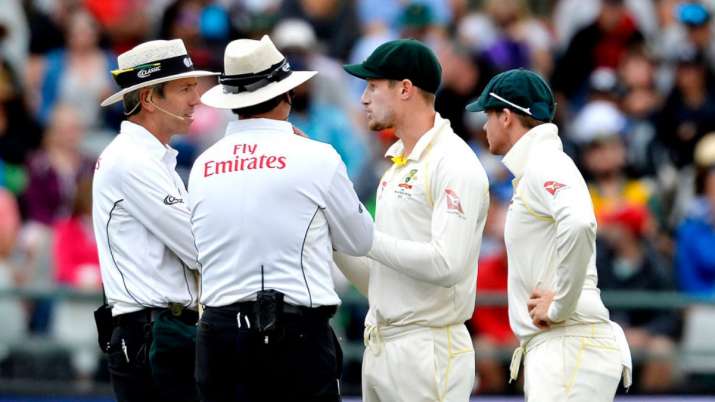 Following the disclosure, a Cricket Australia spokesperson has told Fox Cricket that they will investigate the issue if there is new information.

"CA has maintained all along that if anyone is in possession of new information in regards to the Cape Town Test of 2018 they should come forward and present it," said Cricket Australia.
"The investigation conducted at the time was detailed and comprehensive. Since then, no one has presented new information to CA that casts doubt on the investigation's findings." it added
Following the scandal, Cameron Bancroft was handed a nine-month suspension while the duo of Steve Smith and David Warner were banned for a period of 12 months. Head coach Darren Lehmann also resigned from his post after the tumultuous series, as did James Sutherland, the then head of Cricket Australia.
Also Read: It's Self-Explanatory: Cameron Bancroft Hints At Australian Fast Bowler's Involvement In The Ball-Tampering Scandal